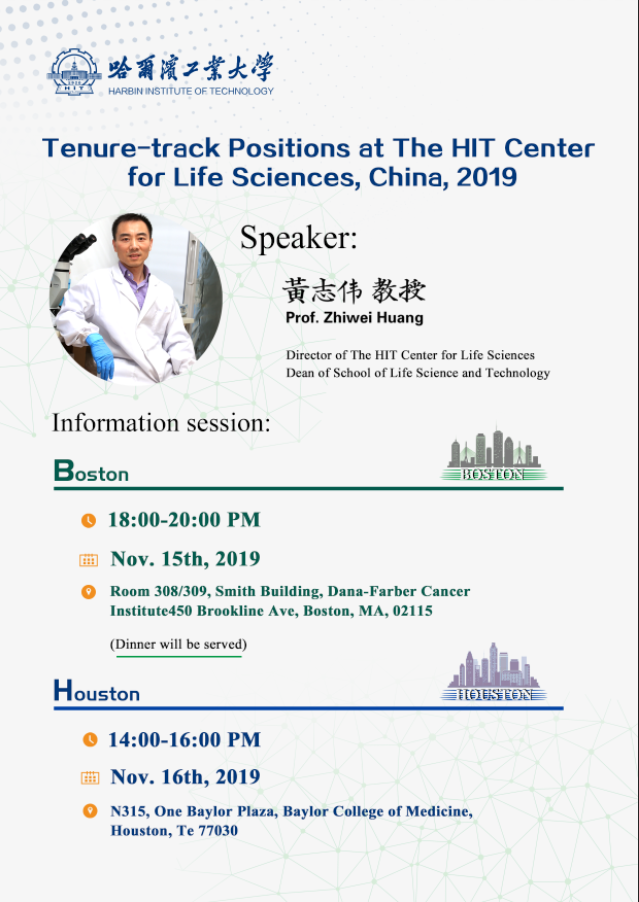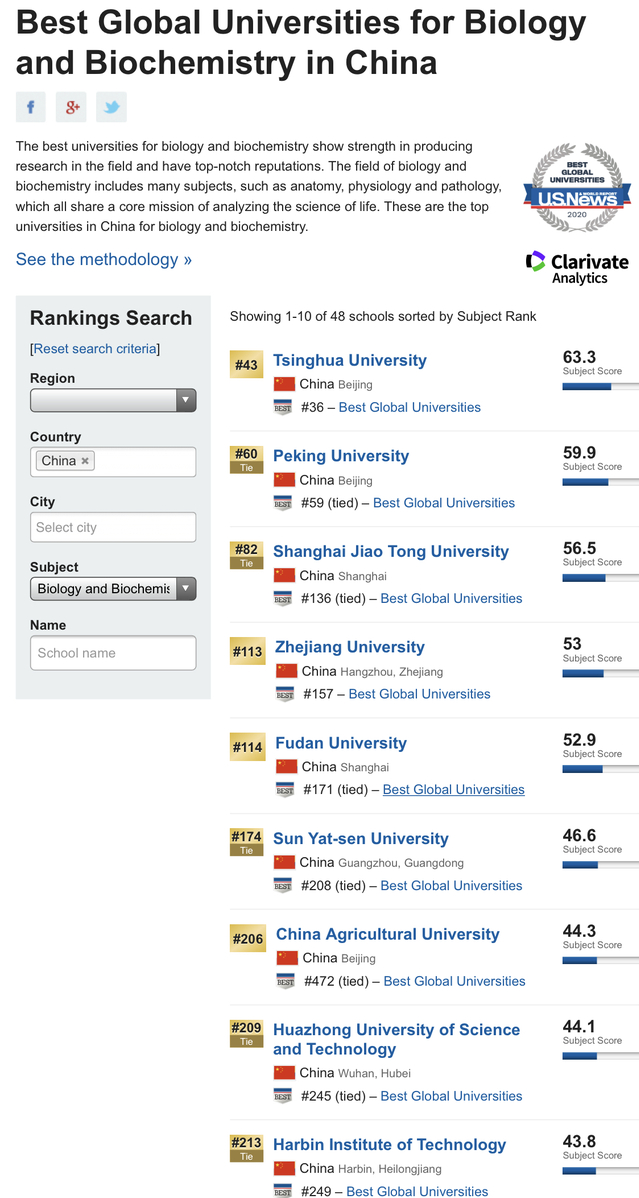 The HIT Center for Life Sciences (HCLS) was founded in 2016, which is a new strategic development of the university. According to 2020 US News Rankings of Best Global Universities, HIT's Biology and Biochemistry was ranked 9th in China. As the first special academic zone of Harbin Institute of Technology(HIT), HCLS runs its own graduate program and enjoys unparalleled freedom in research, personnel employment and financial flexibility within the university. 9 Principal Investigators (PIs) starting their edged research from 2017 in HCLS, have gained outstanding achievements on various disciplines.
HCLS has been given the top priorities for its development and expansion. Core facilities currently undergoing include: Cryo-Electron Microscopy Facility, Proteomics Facility, Genomic Facility, Cell Imaging Facility, Antibody Facility, SPF Level Animal Facility, Isotope Laboratory.
HCLS plans to recruit 22 young scientists who are provided an internationally competitive start fund for five years. HCLS aims to be a research center with a great international impact on Life sciences.
Qualifications
1. Ph.D. degree or equivalent plus postdoctoral experience.
2. Excellent record of research accomplishments.
3. Great potentials in biomedical fields.
4. Research areas: Biochemistry, Molecular Biological Physics, Structural Biology, Cancer Biology, Microbiology and Immunology, Chemical Biology, Neural Biology, Nanotechnology and Tissue Engineering.
Package
The initial appointment for PIs will be 5 years, with full funding support from HIT.
1.Lab space: ≥150 m2.
2. Start-up fund: 10,000,000 RMB.
3. Salary: ≥450,000 RMB depending on experience and academic accomplishments, full benefits are provided.
4. Settlement allowance:
Level A: 1,100,000RMB, Level B: 600,000RMB.
5. Guaranteed graduate student quota.
6.Service-oriented office organization, including assistance to arranging daycare and school for child.
Application Materials
Applications in English as PDF files including a cover letter, a full CV, publication list, three refereesand a statement of future research plansshould be sent toProf. Zhiwei Huang (huangzhiwei@hit.edu.cn), and indicate the "PI application" in the email subject.
The selection process will continue until positions are filled.